Painting the Hudson Valley and Beyond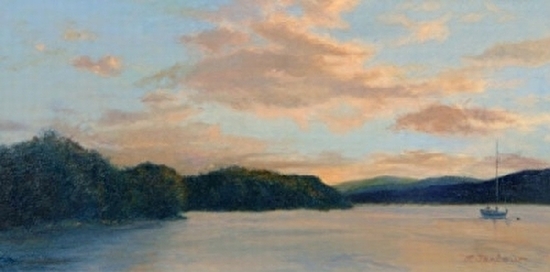 This website is devoted to an evolving display of work--mainly oil landscapes painted en plein air and in the studio. I enjoy writing about the locations I choose to paint and what's drawn me to them and I add that information along with each painting and as a Blog Entry when I have even more to say about a painting experience or an event.
Presently, you can find several of my larger paintings of the Hudson at Images Gallery, Briarcliff Manor, NY, and at Flat Iron Gallery, Peekskill, NY. Flat Iron Gallery also has several limited edition giclee prints and notecards of favorite Hudson River Highlands scenes.

In addition, I send out a Newsletter several times a year and alert you to new art work I've posted, an event I'm in, a blog entry I've written, or a special offer I might be making. I hope you'll consider signing up by clicking the link above.

All paintings listed with prices include frames.
Very recent work is in the New Work Collection. Oil landscapes can also be found throughout most of the other Collections such as The Shore and The Hudson Valley.
The Portrait Collection brings in another area of my work and contains a small sampling of the many portrait commissions I've completed. They include portraits of people, pets and homes in a variety of mediums. More can be viewed at my portrait website: www.phyllistarlowportraits.com
Landscape as well as portrait commissions are welcomed.

Visa and Mastercard are accepted and work can also be purchased through PayPal.
Find me on Facebook at www.facebook.com/phyllistarlowfineart and at www.facebook.com/phyllistarlowportraits